The Past
When I was a child growing up in the 1980s and 90s, I watched episodes of The Jetsons on Saturday mornings and I would be entranced by the idea of flying cars. Ten-year-old me marveled at the idea of having a robot like Rosey doing my assigned chores. I would also watch that futuristic cartoon and wonder how those meal pills worked. I remember wondering how they got lasagne into a little itty-bitty pill form and I still wonder today if it would even taste good. Like millions of viewers watching those retro-futuristic episodes, I believed The Jetsons' video-conferencing, jet-packs, moving sidewalks, and space vehicles would become all Earthlings' reality by the year 2000. Sadly, it's the last day of November 2021 and Jetsons' life did not exactly become my reality.
Sure, today we have quite a few of the technological innovations that were presented on that 60-year-old cartoon — the iRobot vacuum, smart refrigerators and washing machines, and even Zoom calls, for example– but none of these sci-tech advancements have satisfied the future excitement that I admittedly still harbor from childhood. Yes, I do still want those flying cars; but, more than that, I want to see them being driven by people that don't just look like Jane and George Jetson. I want to see my future and my children's future represented on screens too.
As visual consumers, much of our understanding of the future has been framed via a Hollywood/ white American lens on computers and space-age technology. The Jetsons imagined a future, but it did not include people who look like me. Even with the post-Civil Rights 1980s reboot, The Jetsons maintained a suburban white American aesthetic and did nothing for the inclusion of black or brown people, never mind those of us living in the Caribbean.
In fact, very few of the small screen or big screen futures –like the one presented in the Los Angeles of the 2019 set Blade Runner (1982) or the 2084-set Total Recall (1990)– felt like they were including me as a Jamaican or as a black woman. And while Trekdom was never for me, I do appreciate why Star Trek's Lieutenant Nyota Uhura was such a critical character when she first appeared on television in 1966. Played by actress Nichelle Nichols, Lt. Uhura was the first African American woman to reach the year 2266 and the first to reach outer-space via the small screen.
Fast-forward (or rewind) from the futurism ofThe Jetsons and Star Trek to Marvel's Afro-futurist scapes visualized in the film Black Panther (2018).
A couple of years ago I wrote about how this film re-cast Africa on screens. Today, I think about those first views I had of Wakanda's capital Golden City and I see a slightly modified version of Dakar, Senegal or present-day Nairobi, Kenya or the booming city of Kigali, Rwanda.
The point I am trying to make is that the Africanfuturism that I see represented in Golden City, Wakanda is not a future Kingston, Jamaica. I think about the film more selfishly as I wonder if Black Panther represented me, the place where I live, or the place I imagine myself living in the future.
The Present
On November 5, 2021 a Jamaican future invaded our present. With "Dynamite" — director Storm Saulter's musical short film for Sean Paul and Sia's latest collaborative dance track — a Jamaican future became seeable. As a Caribbean reader familiar with the speculative works of Caribbean writers like Nalo Hopkinson, Tobias Buckell, Curdella Forbes, Jean D'Costa, or Karen Lord, I was front and center to witness Storm Saulter imaginatively flying the gate on what I am inclined to call Jamaicanfuturism. I make this gesture with Nigerian American writer Nnedi Okorafor in mind, as she defined Africanfuturism in 2019 as being "concerned with visions of the future, is interested in technology, leaves the earth, skews optimistic, is centered on and predominantly written by people of African descent (black people) and it is rooted first and foremost in Africa. It's less concerned with 'what could have been' and more concerned with 'what is and can/will be.' It acknowledges, grapples with and carries 'what has been.'" Thus, catalyzed by Okorafor's words, perhaps Jamaicanfuturism paves a way for Jamaica to imagine itself tomorrow, next year, a thousand years from now and unrestrained by the burdens of political nation-building or colonial history.
With "Dynamite," Saulter imagines us as we have never seen ourselves before, in a Kingston that is not yet, but very possible. This is critical because while dancehall's pundits continue to question the current state of the music, Saulter — with the help of Jamaican superstar Sean Paul — is artistically securing a spot for Jamaican music and the dancehall culture in the future.
"Dynamite's" Jamaicanfuturism takes who we were and where we are and launches ahead forty years. As Saulter presents it, the year 2062 features a sky-scraper dotted waterfront and when the camera angle widens to encompass the areas east of the Harbour, viewers can appreciate the juxtaposition of natural history (the mountains), natural beauty (the sky at dusk), and manmade innovation (the mounted, interactive, neon-bright jumbotrons).
Stepping beyond the current music videos that flash the latest iPhones and Android smart devices, Storm Saulter's vision shows us the technology we have been waiting for since The Jetsons, which, I'm happy to say, includes flying cars and flying minibuses! The glowing words that light-up the buildings are not only visually interesting, they are reminders to the film's audience to "breakout" of the old mold and "dream big" instead.
The short musical film stretches beyond the boundaries of the song's message of finding freedom in dance so that viewers can find freedom in the future. The images allow us to actually visualize Sean Paul's deejayed request that "we reset the clock." And when Sia sings words like "light me up and set me free" as we see the Dynamite dancers' colorful bodysuits, costumes, and hair, we see just what future freedom of dancehall expression might look like.
One of my favorite scenes in the film is when the Dynamite dancers are preparing for the competition. They are shown in their Downtown Kingston apartment/ studio. The colors are bright and the technology is present.
But more arresting than the technology is the way that nature is presented. One of the dancers is shown tending to an indoor garden. The visuals suggest in-house, hydroponic farming, as carrots, lemons, and sorrel are some of the plants seen thriving in glass vessels.
These indoor plants remind the viewer that the earlier outdoor scenes were both tree-less and grass-less; thus, for me, this scene is a harbinger of what may be to come. As I watched, I thought of Diana McCaulay's cli-fi novel Daylight Come (2019) which is set in the year 2084, some twenty years beyond Saulter's fictional Neo Kingston. In McCaulay's imagining, the Jamaica-like Caribbean island of Bajacu that serves as her novel's setting, is too hot for people to step outside during the day. In Daylight Come food is scarce because of the high temperatures and the recurring droughts. With this in mind, I watched "Dynamite" and wondered if a disastrous climate change event was the reason why the streets were so desolate; was this why the women had to resort to indoor gardening; and was this why they were only outdoors during the cooler hours of dusk and night.
After rehearsing, the dancers are seen arriving at the historic Ward Theatre for the dance battle and the significance of this setting cannot be overstated. Cultural ambassador Rex Nettleford, the National Dance Theatre Company, the Jamaican Folk Singers, Leonie Forbes, and Jamaican Pantomime groups all performed here during the 20th century. (Click here to learn more.) It is deeply meaningful to see this auditorium that opened its doors in 1912 after being rebuilt following a devastating earthquake in 1907, after national hero Marcus Garvey held meetings here, and after Jamaica's two political parties were launched here, still standing as a technologically-integrated space that welcomes future Jamaica's contemporary popular performance art.
Adding to the site's significance is the fact that the Ward Theatre remains closed to the public today, not only because of the current COVID-19 pandemic, but because it is still undergoing restoration and renovations. This is why, for me, it is particularly notable that in the 2062 of Saulter's imagination, the historic theatre is thriving as a space that has been reinvigorated with dance music and technology. I see the hologram-projected audience in the Ward's seats and I can dream that our own Jamaican innovations have facilitated ways for us to create, experience, and share our culture anew.
Why Jamaicanfuturism Matters?
Much of Jamaican filmmaking has been done in the service of documenting the present through our eyes and in our own voices. For the most part, directors of Jamaican films have been archiving, capturing history, and memorializing our contemporary life from as early as the 1930s via Gaumont-British Instructional Films like Jamaican Harvest (1938) and the local Jamaica Film Unit's independence films like A Nation is Born (1962). And since colonial independence 59 years ago, little has changed in this regard. Be they feature-length movies like cult classics Dancehall Queen (1997) or Shottas (2002), or 2021 music videos like Rytical's "Where I'm From," Skeng X Sparta's "Protocol" or Laa Lee's "Bird," Jamaica's visually recorded culture of music videos and films still focuses largely on showing-it-like-it-is-as-it-is-right-now. Our video/film artists have, perhaps, been limited not just by the glass ceiling that keeps Jamaicans from succeeding, but also self-limited by the zinc roof. Perhaps, in our artists' quest to make content that is deemed authentic at home and still relatable to our diaspora audiences who have nostalgiaized the Jamaica that they left, our visual artists have been trepidatious to record beyond the tough-realities that so many Jamaicans face on a daily basis. But, as the brilliant Kia Moses directed short film Flight (2018) shows, even little boys who live in zinc roof communities dream of breaking free of the gravity of their current circumstances. Clearly we have the talent. We now need to rally and push; dare to dream; dare to see ourselves positively in a time beyond right now. We need to see ourselves in a time that is not bound by our present restrictions. We have moved beyond just needing to see ourselves on screen. We have seen our baddest selves and our toughest selves on the silver screen screen and every minute of every day we are capturing and uploading our many selves via our smart devices' front-facing cameras. But with all this recording, we are doing little reflection. Now, more than ever, is the time to envision ourselves beyond right now. It's time we envision a future that is founded on the best of what was and the best of what we can dream and create tomorrow.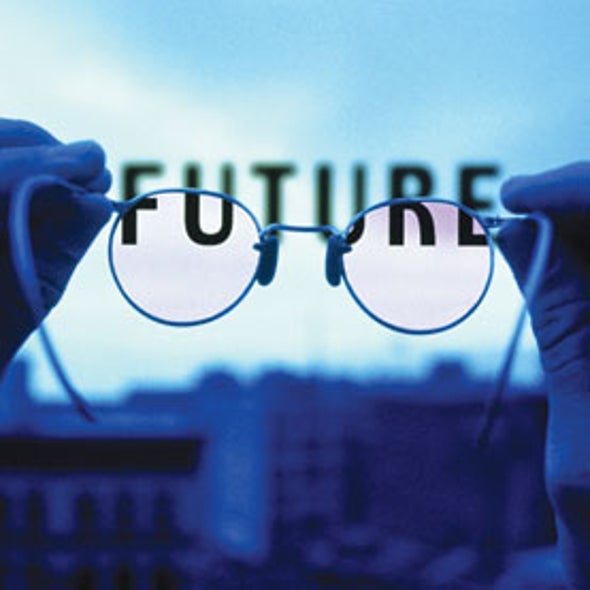 For me, the three minutes and fifty-six seconds of "Dynamite" matter because daring to imagine a future on this rock that is Jamaica matters. And daring to envision a new future is revolutionary. "Dynamite" challenges previous conceptions of the place we have known Jamaica to be. I am thinking here of "place" in the film sense that scholar Rachel Moseley-Wood defines in her 2019 book Show Us as We Are , where place is "both spatial and temporal" (p. 8). We need Jamaicanfuturism. We are beginning to break free from the film traditions of the past, but we have been overdue to break the music video mold of true-to-life dance parties and true-to-life badman violence. It is time to start thinking about what tomorrow might bring us. And coming out of COP26, we know how frighteningly vulnerable to climate change realities a small island developing state like Jamaica is. We may be too late to reverse the damage, but we still have time to think and dream-up ways for us to delay it and survive in the face of it.
I bring this future-facing post to a close with a final comment on the 2062 date that "Dynamite" visualizes. While flying flags might be the nationalist display we currently expect to see all across Jamaica for every day of 2062, "Dynamite" reaches for what may be an even bolder symbol of national unity: a Downtown Kingston that glows green with urban agricultural possibilities, pulses gold with economic prosperity, is richly black with a strong technological infrastructure, and is illuminated neon bright with artistic and creative success. This is the new Kingston that I would love to see and, importantly, it is a Neo Kingston that I can envision into fruition because seeing is believing, right?
Let's call on our visual artists to help us to see better in every way. Together we can all make a positive Jamaican future our reality. Why not do as Sean Paul said and "reset the clock" and embrace the fact that our Jamaicanfuturism starts NOW.
For more from me on Storm Saulter's visuals for Sean Paul and Sia's "Dynamite," check out my podcast, For Posterity. Storm Saulter is my guest and we discuss his plans for Jamaica's future.